Mike Pries for County Commissioner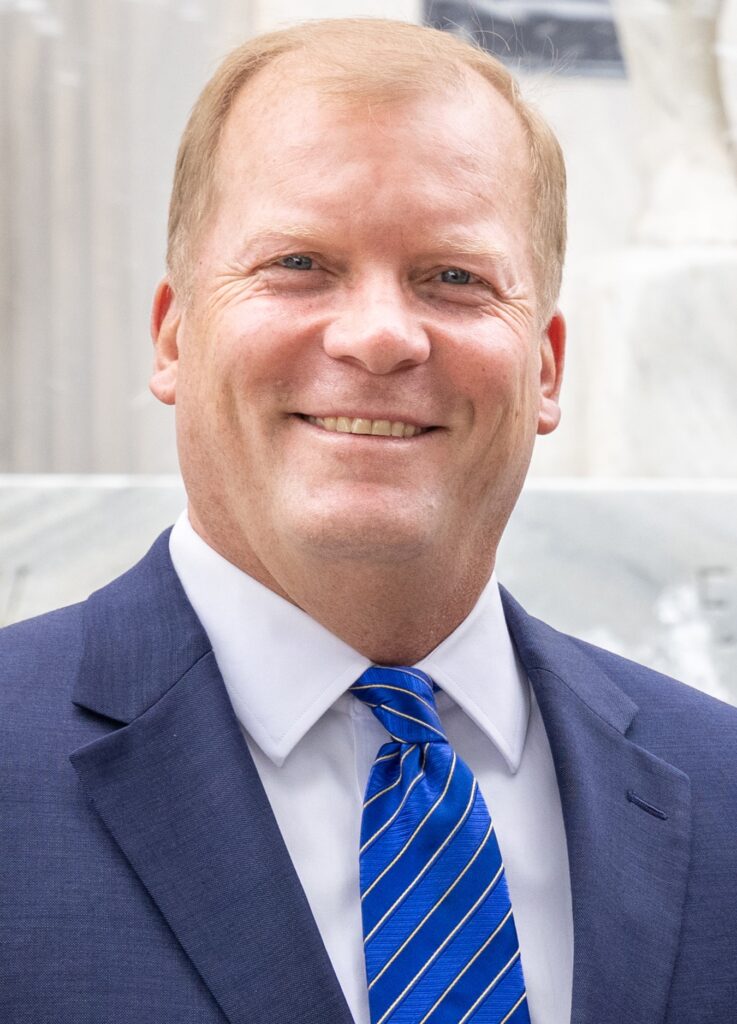 Commissioner Mike Pries knows attracting companies that offer family-sustaining jobs is crucial to improving the lives of Dauphin County's residents.
From working with his fellow commissioners to hold the line on property taxes for 18 straight years to spearheading the redevelopment of commercial sites throughout the county, Mike focuses on economic growth that benefits everyone.
As the driving force behind the county's transformation Initiative, Mike is working to set the stage for reusing long-dormant industrial locations. The demolition of the crumbling Millersburg Reamer and Tool Company and agreements to help find developers for vacant sites in Steelton and Hummelstown are among the latest efforts to turn blighted properties into new opportunities.
Working with his fellow commissioners, over the past eight years Mike approved the awarding of gaming grants from the Hollywood Casino that has spurred almost $300 million in additional investment and saved local tax dollars. Grants fund critical needs ranging from equipment for first responders to upgrading sewer and water systems.
Before becoming a county commissioner, Mike served as Chairman of the Derry Township Supervisors, where he held the line on taxes there as well. He also led the effort to build the GIANT Center, home of the Hershey Bears.
Mike continues to reside in Derry Township with his wife Angela and two children, Carter and Will.
He is an active member of the St. Joan of Arc Catholic Church.
When he became a commissioner in 2010, Mike promised to do all he could to hold the line on taxes and work to better the lives of all county residents – promises he continues to keep.
Chad Saylor for County Commissioner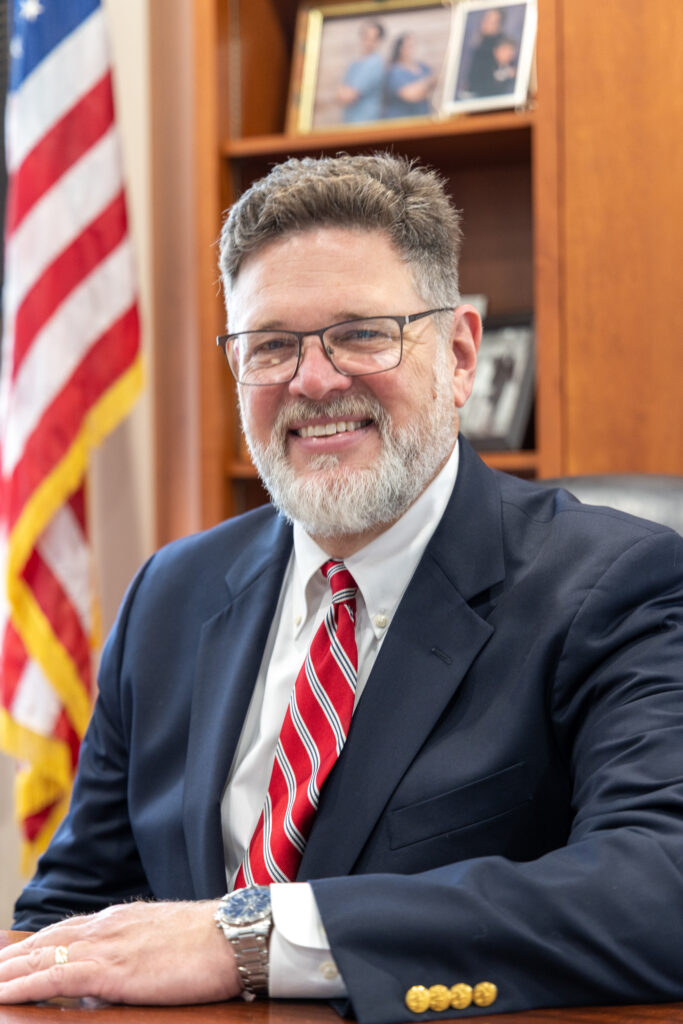 Chad Saylor is vice chairman of the Dauphin County Board of Commissioners. The Commissioners are responsible for a budget of more than $250 million and tasked with overseeing more than 1,600 employees in over 40 departments.
Chad's oversights include budget/finance, parks and recreation, information technology, transportation, conservation district, and adult probation departments.
Chad has more than 30 years of experience in government and politics at the state and local levels.
Prior to his appointment in June 2021 to fill the unexpired term of former Commissioner Jeff Haste, Chad served as Dauphin County's Chief Clerk and Chief of Staff for 14 years.
As Chief of Staff, Chad became deeply familiar with county initiatives, policies, and programs, and issues and topics endeared to the more than 286,000 residents of Dauphin County. Chad spent many years building relationships with elected officials, county department heads and staff, community partners, legislators, business leaders, and of course, his two fellow commissioners on the board, Mike Pries and George P. Hartwick III.
Prior to serving as County Commissioner and his most recent stint as Chief of Staff, Chad worked as Communications Director for Pa. Lt. Governor Jim Cawley.
Chad was executive director of the Republican State Committee of Pennsylvania from 2001 to 2004 and its political director from 1999 to 2001.
Chad has served on the Capital Area Transit Authority, the Susquehanna Area Regional Airport
Authority and Hershey Harrisburg Regional Visitors Bureau boards of directors.
Chad has lived and worked in Dauphin County for over three decades. He resides with his wife
in Lower Paxton Township, and enjoys spending time with her and their two adult stepchildren.
He is a member of Crosspoint United Methodist Church.
An appreciator of classical music, Chad himself is a musician and plays string bass, performing
with the Central Pennsylvania Symphony Orchestra.
Courtney Powell for Dauphin County Judge
Courtney Powell has been an attorney in Dauphin County for twenty-five years and is a partner at the law firm of JSDC Law Offices in Hershey (previously known as James, Smith Durkin & Connelly), where she just celebrated twenty years of service.
Approximately ninety percent of Courtney's cases address family law matters, including divorce, custody, adoption, and support. Courtney has taken a particular interest in grandparent custody litigation, as well as guardianship matters to help protect our elderly.
Courtney started her legal career working for Dauphin County. When Courtney left for private practice in 2001, she received a Proclamation from the Dauphin County Commissioners in recognition of her years of legal and community service work for the county.
Courtney has continued that service as a solicitor for Dauphin County Area Agency on Aging and seeks election to the bench so that she may serve Dauphin County in a greater capacity.
Courtney is a resident of Lower Paxton Township, where she lives with her husband, Mark, and their two children Brayden and Brynley. Both of their children attend schools within the Central Dauphin School District and are actively involved in sports in and around the Dauphin County area. Their family is active in the Calvary United Methodist Church, where Courtney continues to serve in various leadership roles.
Courtney has been involved in the community for several years, from directing a musical for Mountain View Elementary School, to volunteering at her church food pantry and cleaning up the grounds for our local hospice facility. Courtney recently enjoyed volunteering with Christkindlemarkt and is currently serving on the Planning Commission for Lower Paxton Township.
Courtney's proven experience will help protect our families, our youth, and our elderly.
Fran Chardo for District Attorney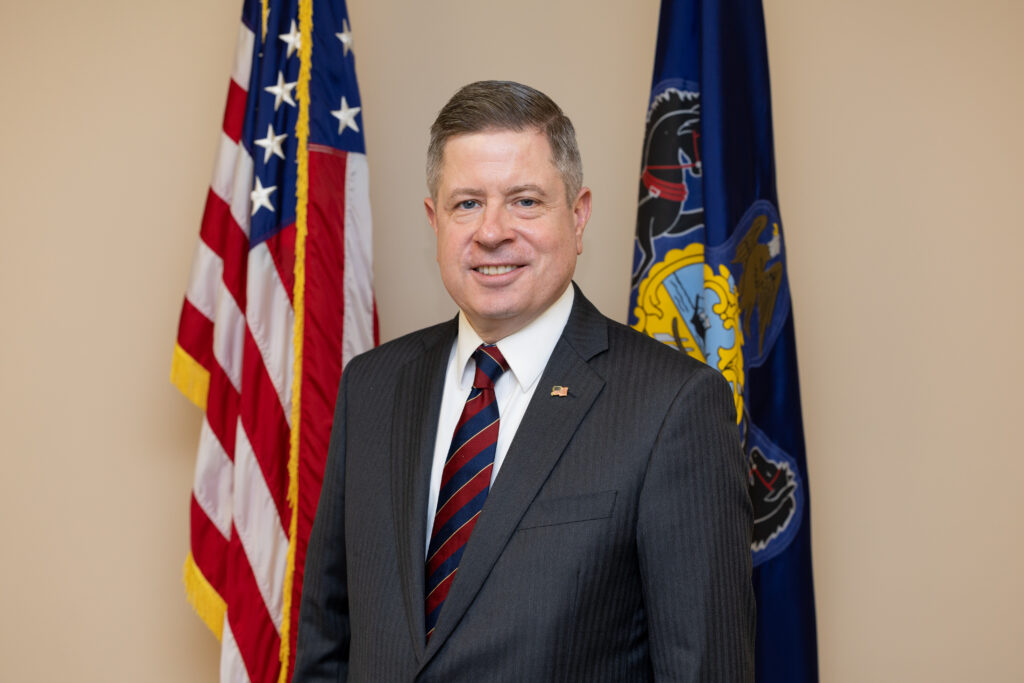 Fran Chardo has the great privilege of serving as the Dauphin County District Attorney. Fran has served as District Attorney since the Dauphin County Court of Common Pleas appointed him on January 2, 2018. In November 2019, the voters of Dauphin County elected Fran to a four-year term.
For 29 years, Fran has served as a full-time prosecutor in the Dauphin County District Attorney's Office.
Fran is one of only 11 board certified criminal trial advocates in the Commonwealth of Pennsylvania. He has prosecuted thousands of cases and personally tried over 135 jury trials. This has included some of the most dangerous offenders to strike in Dauphin County during the last quarter century.
When warranted, Fran has sought and obtained long penitentiary sentences for violent felons.
When appropriate, Fran has given second chances to non-violent offenders.
Fran lives in Lower Paxton Township with his wife, Christine, and their daughters, Catie and Sophie. They are parishioners at St. Joan of Arc in Hershey, where Catie and Sophie attended school.
Fran has taught the law both at the Dickinson School of Law of the Pennsylvania State University and at Widener University Commonwealth School of Law. Fran has taught prosecutors from all over the country as a faculty member of the National Advocacy Center at the University of South Carolina. Here in Pennsylvania, Fran has taught at the police academy for many years and he continues to teach and create courses for the Pennsylvania District Attorneys Institute.
Fran is very proud of what he has accomplished as a prosecutor over the years. Whether prosecuting notorious murderers or public officials who have abused their authority, Fran has sought to make Dauphin County a better and safer place.
Nick Chimienti for Sheriff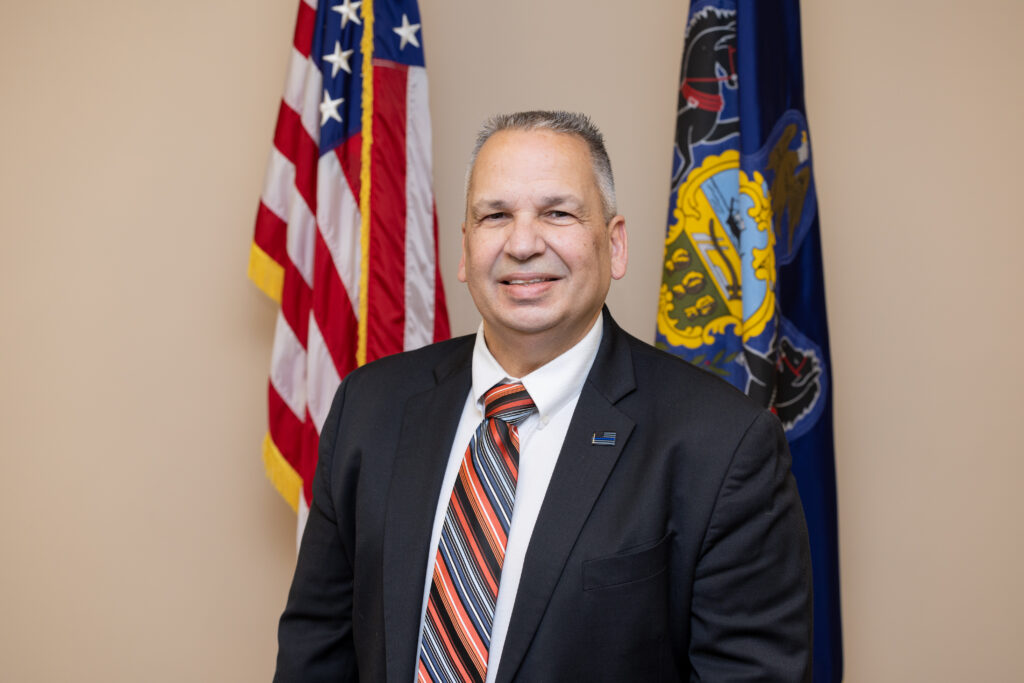 Nick Chimienti has served as the Dauphin County Sheriff since 2016 where he has been fiscally responsible, while maintaining and ensuring the safety and security of the courthouse and the citizens of Dauphin County.
Nick entered the Pennsylvania State Police Academy in September of 1985 and went on to be a 27 year veteran of the Pennsylvania State Police, including a 3-year fulltime detachment to the FBI Joint Terrorism Taskforce after the "Attack on America" on September 11, 2001. During that time Nick investigated International, National and State terrorism subjects after obtaining a "Top Secret" clearance.
Nick was also a supervisor for seven years in the Criminal Investigation unit at Troop H, Harrisburg and spent his last year supervising the PSP team at Hollywood Casino in Grantville.
Nick has extensive experience with using computers, social media and surveillance cameras. He has a vast knowledge of Dauphin County critical infrastructure and courthouse procedures. Nick has proven strong interpersonal relationships with hundreds of Federal, State and Local Law Enforcement Departments throughout Pennsylvania and the United States in exchanging intelligence information regarding Safety and Security.
After Nick's retirement from the State Police in 2012, he worked as a Court Security Officer, working with the US Marshals at the Federal Building in downtown Harrisburg. Nick was responsible for the security of the courtrooms, the Federal Judges and their staff, ensuring no weapons entered the courthouse and assisted with the security of prisoners at the Federal Courthouse.
Nick has participated in more than 93 extensive Training and Development programs conducted by: FBI, Department of Homeland Security, Drug Enforcement Agency, FEMA, U.S. Marshalls, PA State Police, Maryland State Police, New Jersey State Police, and others.
Nick grew up in Chambers Hill, lived for many years in Rutherford, and currently lives in Lower Paxton Township. Nick has been married to his wife Kathy for 26 years and they have two children. Nick is currently an active volunteer for youth Football and Baseball in the Central Dauphin School District.
Nick believes in keeping up to date with current trends and has been an advocate and implementer of technology throughout his entire career. Nick will continue to seek more efficient and cost-effective ways to operate the office of Sheriff.
John McDonald for Clerk Of Courts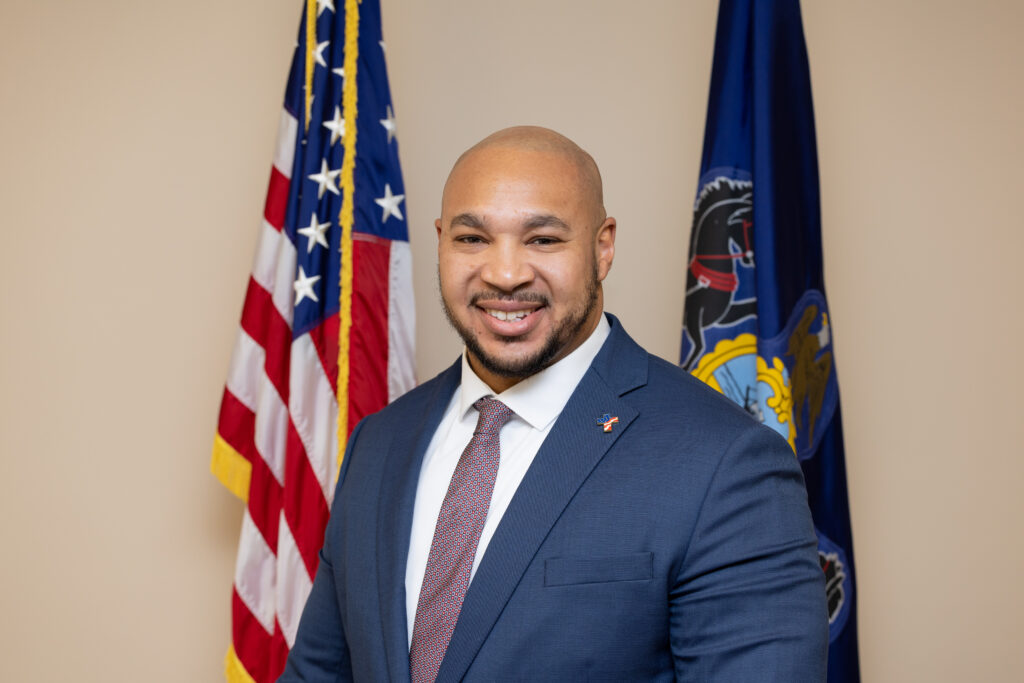 John McDonald is running for Dauphin County Clerk of Courts.
John is a resident of Penbrook Borough where he resides with his wife Brenda. They have three beautiful children Mykenzie, John III, and Dwayne.
John was in his senior year at Central Dauphin East High School when the planes struck the World Trade Center. September 11, 2001, was a tragic day that fueled his passion for criminal justice. That passion pushed John to earn a degree in Criminal Justice from Thompson Institute.
After receiving his degree, John began his career in the security field. John has been employed at Dauphin County Prison since 2009 as a Corrections Officer.
In 2015, John decided he wanted to help his community and run for borough council. Then in June 2019, John was appointed as mayor when the position became vacant and former Mayor PeggyAnne Miller recommended him as her replacement. John fulfilled that term and was successful when he ran for reelection in 2021. As Mayor, John has fought to hold the line on taxes, reduce government spending and increase community safety.
Jean Marfizo King for Register of Wills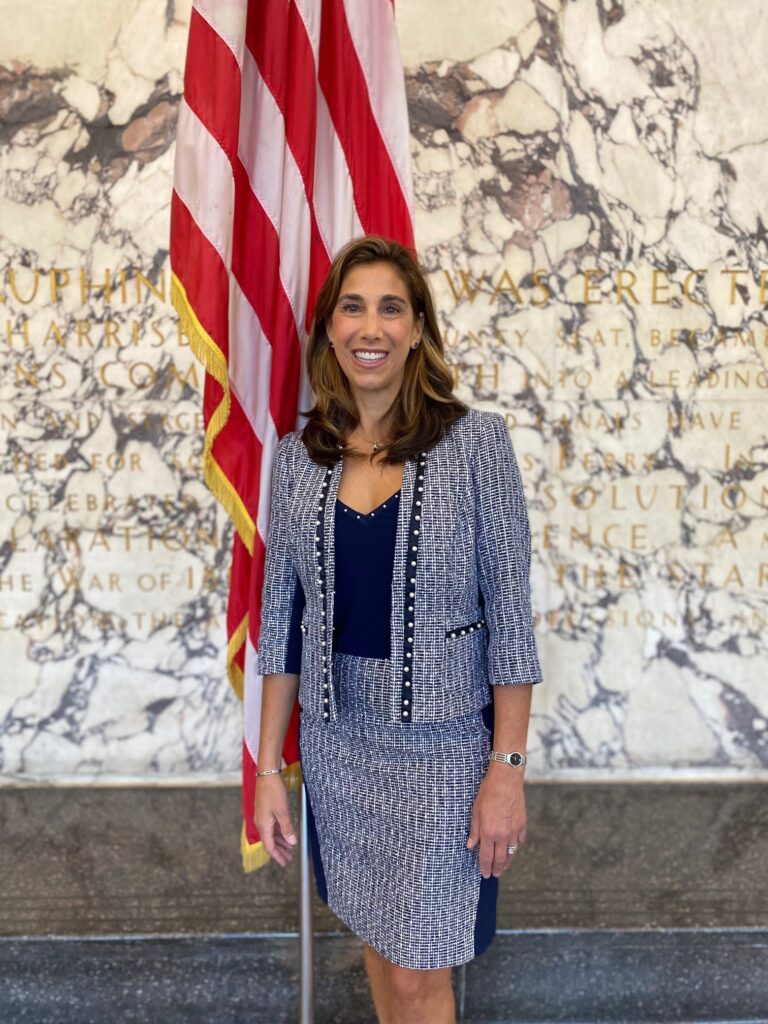 Jean Marfizo King is a life-long resident of Dauphin County and was elected to the position in November 2011 and was sworn into office in January 2012.
Since her election, Jean's focus has been to preserve historical records and to modernize, making the office more efficient and convenient for Dauphin County residents. Nearly every record in her office, including marriage licenses, probates, inheritance tax files, guardianships, terminations, and adoptions has been scanned, indexed, and preserved.
In March 2020, Jean led her office to be the first in Pennsylvania to implement virtual marriage licenses and probates. Her innovations and development in virtual marriage licensing, virtual probate, and e-filing earned her the prestigious Governor's Award for Local Government Excellence in Information Technology in 2022.
Jean's commitment to preservation and modernization allows the public to access the offices and its public records from anywhere in the world at any time of day. Utilizing her global business experience and MBA, Jean has been successful in modernizing the office, and raising revenues for Dauphin County without using taxpayer dollars.
Jean is also active and engaged in her community. Jean currently serves as the President of the Kiwanis Club of Harrisburg and is a Board Member of the Panther Ram Foundation. Jean also recently served as the Past President of the Register of Wills & Clerks of Orphans' Court Association of Pennsylvania.
Jean enjoys serving the public, and she hopes to have the opportunity to continue to do so.
Jim Zugay for Recorder of Deeds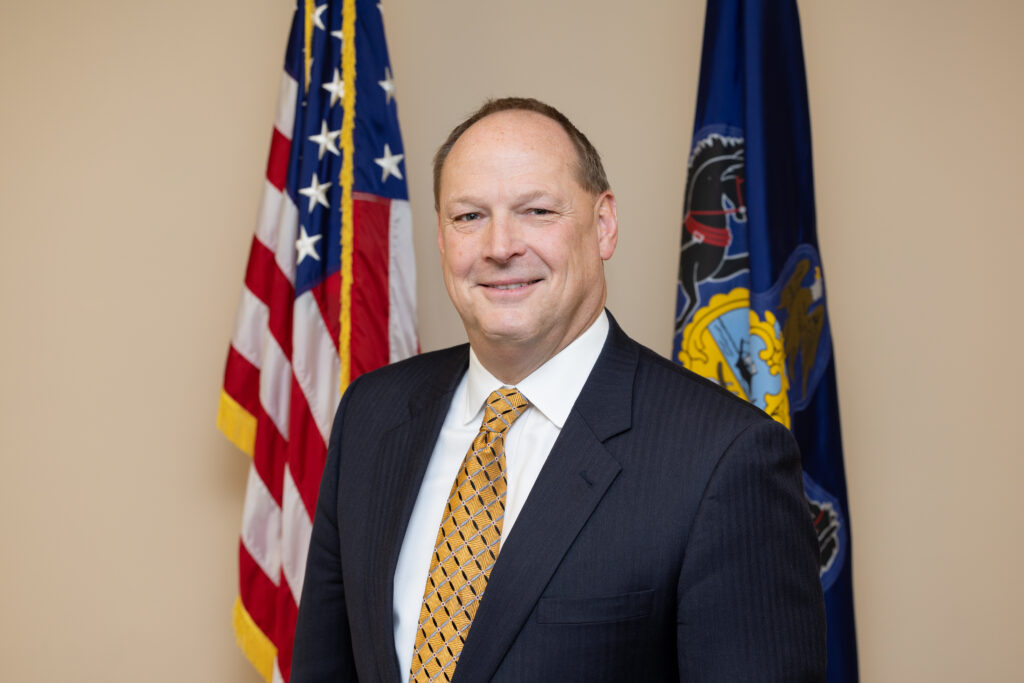 Jim Zugay has served as the Dauphin County Recorder of Deeds since 2000. Jim's track record during his time in office and the trust he has built among county residents are the best reasons to vote for him.
Jim has presided over a transition to digital transactions and records, all the while keeping private information secure and making it easier for people to access public records.
During his time in office, Jim has helped Dauphin County go 18 years without a tax increase. Jim has also saved taxpayers $500,000 per year by streamlining and using technology in the office and has prevented title theft by removing private information from millions of pages of documents.
Jim also is responsible for the storage of honorable discharge records of local veterans. Jim took it a step further by creating special ID cards for veterans which they can use to get discounts at local businesses. To date more than 2,000 veterans have obtained cards Jim's office created.
Nick DiFrancesco for Treasurer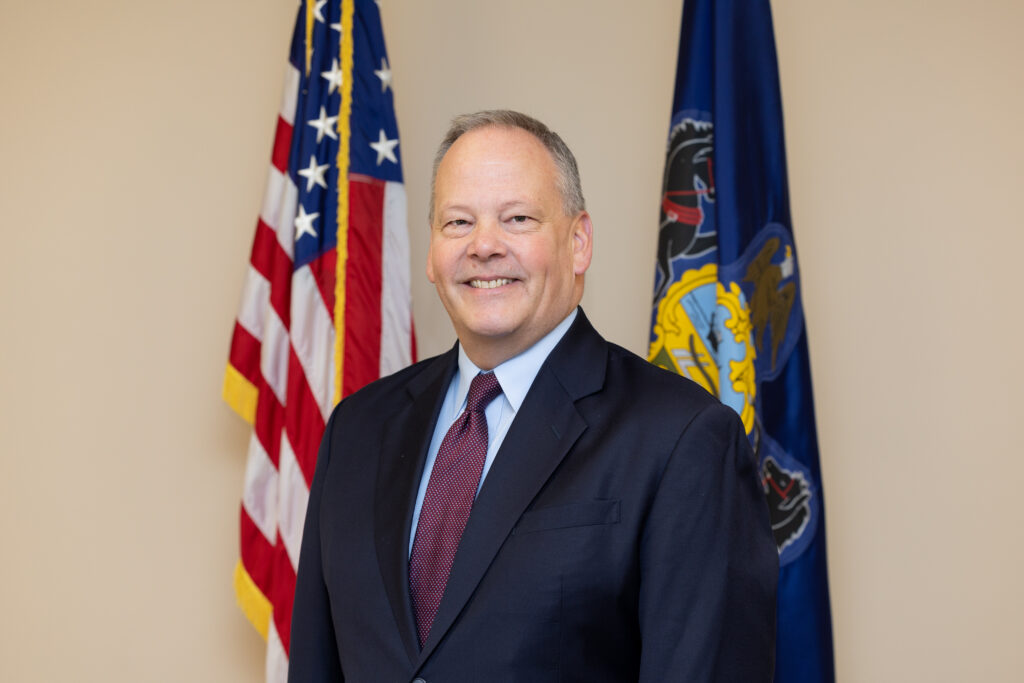 Nick DiFrancesco is running for Dauphin County Treasurer because of his belief that it takes a lot of dedication, understanding and experience to keep Dauphin County moving in the right direction.
As with the position of County Commissioner, the Treasurer bears the responsibility to keep us on solid financial footing, diligently watching to ensure that County revenue streams are processed properly. The Treasurer is also responsible to county employees and residents as a member of the Retirement Board. While some may not understand the importance of a healthy retirement system, Nick has the experience of knowing that smart investments and quality market returns mean less tax burden on county residents.
Over the past two decades, Nick DiFrancesco has lived out his passion for inspiring struggling communities. He served urban, suburban, and rural neighborhoods by coming along side of local leaders and forging relationships that united people around common needs. He was the youngest elected council president to serve on Highspire Borough Council. His leadership brought competing interests together in a way that allowed Highspire to move forward on desperately needed road projects and a critical rehabilitation of the borough's aging municipal building. As a commissioner in Lower Swatara Township, Nick was deeply involved in the budgeting and planning process that kept the rapidly growing municipality's focus on smart growth and on maintaining a healthy quality of life for township residents.

In 2004, Nick was sworn in as a Dauphin County Commissioner. In partnership with his fellow commissioners, the board moved on an aggressive agenda to stabilize the county's financial troubles. Nick led the charge to improve and ultimately privatize Dauphin County's failing nursing home. Privatizing the nursing home relieved Dauphin County residents of an annual multimillion dollar financial burden and, more importantly, transitioned the home to a viable health care option for families living in Central Pennsylvania. The decisions made in Nick's first term laid the foundation of Dauphin County's current run of 18 years without the need for a property tax increase.

Three decades ago, Nick and his young wife (Pastor) Stefanie DiFrancesco began their life journey with their first home in Highspire, Dauphin County. On a modest annual salary, supplemented by Nick's service to the Pennsylvania Army National Guard, the two went on to raise two children, Dominic and Elizabeth, and are now blessed with five grandchildren.
Mary Bateman for Controller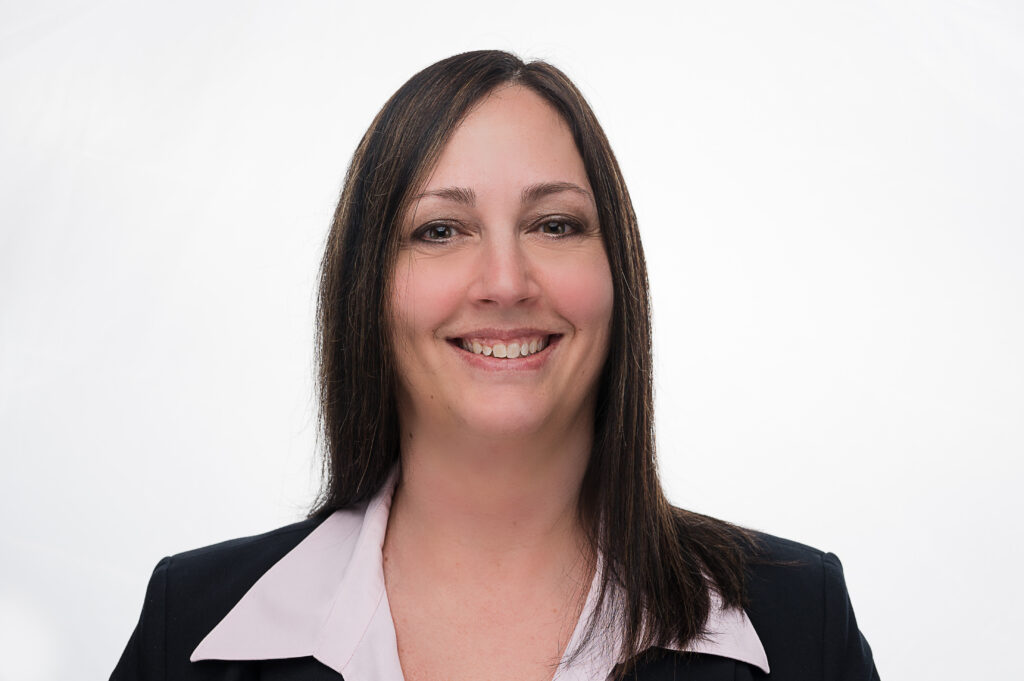 Mary Bateman has served as our Controller since 2022. As the independent financial watchdog, Mary ensures that Dauphin County tax dollars are being spent efficiently, effectively, and appropriately.
As our County Controller, Mary has emphasized increased transparency to make sure that taxpayers know how government is spending their money. Mary has increased contract and procurement transparency through the Internet and social media and posted the county's Comprehensive Annual Financial Report, Retirement Fund Summary, and the Popular Annual Report on Facebook and other social media platforms. Mary has also provided shorter, more accessible versions of the county's financial reports and audits so that the public can better understand the county finances.
Mary was born and raised in Dauphin County. Mary is a 1996 graduate of Upper Dauphin Area High School and earned her degree in business administration from Central Penn College. Mary is currently a candidate for a master's in business administration focusing on accounting at Lebanon Valley College.
Prior to being elected County Controller Mary worked for the Upper Dauphin Area School District in a variety of business management and accounting roles, including business manager and payroll/accounts payable secretary.
In her free time, Mary is actively engaged in our community as a volunteer for numerous organizations. She serves as a member of the Dauphin County Hazardous Materials Response Team, a volunteer firefighter for Liberty Hose Company No. 2 in Lykens, and a board member for the Upper Dauphin Area Trojan Educational Foundation.